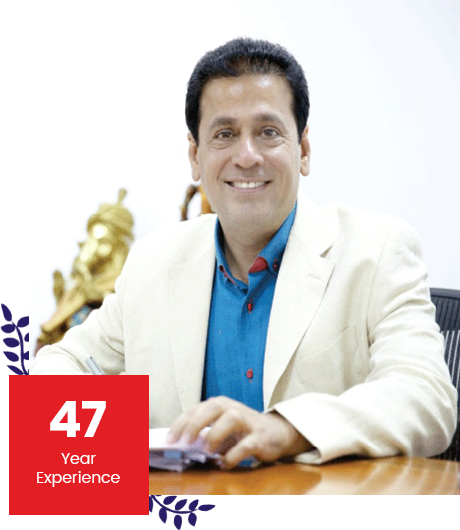 We stand what we committed and continue to strive in pursuit of excellence
Today, India has earned a distinctive place in the global scenario for providing professional education and is making steady contributions to the knowledge bank of the world. The world of today is evolving at an astonishing pace with new developments in technology and management.
With these rapid changes, it becomes imperative to blend a strong value system with the knowledge centric approach. And there is a need for leaders who are mentally, emotionally, socially and intellectually capable, who can channel the future towards glorious accomplishments. This reinforces the strong role of institutions in enriching the student community and thereby creating both a better society and a better tomorrow for all the stake holders.

Dr. Mohan Manghnani, Chairman
Join our

Alumni Network

As part of University family, alumni can access a range of opportunities and benefits including lifelong learning, professional support being a part of a community to share and celebrate their achievements.

Our alumni have a history of shared experiences and memories, understood by those who studied before them, those who studied with them and those who will soon join the alumni community.

Join The Network
New Horizon Group
of Institutions
Choose an institution to apply
for admission
New Horizon Educational Institutions (NHEI) is a group of premier institutions established in the year 1970. NHEI has an impressive history of providing innovative education, with a vision and mission to impart holistic education to all its students. Strategically situated in the prestigious IT capital of India, Bengaluru, NHEI has grown by leaps and bounds over the past few decades.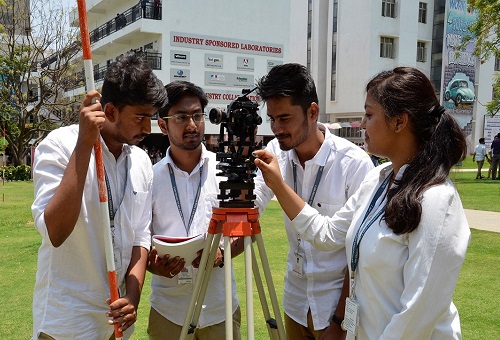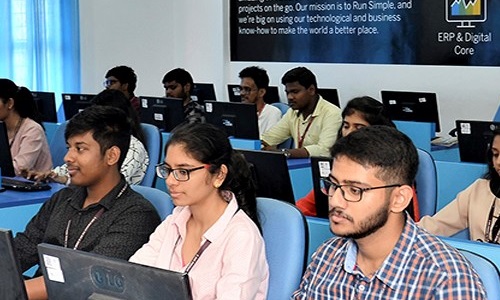 NHCE has been awarded for Excellence in Promoting Industry – Academia Interface by Assocham.
It is with immense pride that we announce that New Horizon College of Engineering has been awarded for Excellence in Promoting Industry – Academia Interface by Assocham.
The Former President of India, Dr. Pranab Mukherjee presented the award on 21st February during the 12th Assocham Higher Education Summit 2019 at New Delhi.
Hi I am Avneesh Tamra, I did my BE in Artificial intelligence and Machine Learning from New Horizon College of Engineering and belong to 2020-24 batch. I had an incredible experience here, the faculty's dedication to provide quality education and fostering a supportive learning environment truly stood out. The diverse range of programs and opportunities helped my academics and personal goals.
I am grateful for the skills and knowledge I gained, which have been instrumental in my professional journey.
I express my sincere appreciation and gratitude for the exceptional education and experiences I have gained during my time in the Artificial Intelligence and Machine Learning department at NHCE. From the very beginning, the guidance and mentorship I received from professors not only enriched my understanding of the subject matter but also inspired me to explore beyond the classroom.
I immensely thank our community of dedicated faculty members and fellow students who have provided me with unwavering support throughout my academic journey.
I am Sai Shankar. I got job placement at Wipro technologies. I got great technical knowledge from faculties. And I am very satisfied with the support & guidance which is provided by faculties of NHCE. I also want to thank to NHCE placement department. Thanks to NHCE placement department for the opportunity.
I'm grateful & indebted forever to my CSE department faculties, Training and Placement cell in NHCE who steered me in each and every step and finally helped me to secure a dream career in the awesome Big Data Science field with the top rated MuSigma business solutions company, as "Decision Scientist (trainee)" with Rs. 21 Lakhs package. I also thank my friends & class mates in NHCE for giving such a wonderful, fun filled & lifetime learning experience. NHCE is an warm and loving extended family to all the students under our caring Honorable Chairman, special thanks to sir.
I am pursuing my Computer science engineering. I am very happy and blessed to be a student of New horizon college of engineering. I feel really lucky to have my placement interview done in France through Skype, where i had gone as an exchange student through our college . New horizon has given me great opportunity and has been very supportive in making me a better person.
I am Vinay khande. I got placed at Allstate solutions. I got great technical knowledge from faculties. And I am completely satisfied with the support & guidance provided by our placement department. I also want to thank our trainers, especially Ridhima Ma'am and Anis sir, who were always supportive. Thanks to the placement department of NHCE for providing me this wonderful opportunity.
NHCE is a well established and renowned institution which scales other engineering colleges in Bangalore and Karnataka as a whole. The computer science department provides a wide arena of the field. The department has wonderful faculty and well equipped labs. The relationship between the faculties and the student is very cordial which gave me an opportunity to excel in my curriculum. Along with the help of placement department, I could train myself with confidence to achieve an opportunity to get selected in a well renowned company in India.
Latest News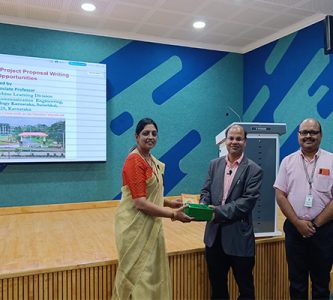 October 26, 2023
Venue: Falconry Seminar Hall Date: 25th October 2023 On October 25, 2023,...
Read More