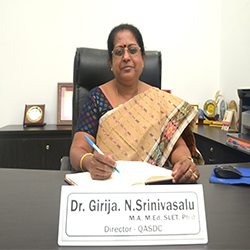 Quality Assessment and Skill Development Center is established to increase the effectiveness of each member in particular and the institution as a whole. With this assurance the center has focused on developing various kinds of assessment tools for all the staff of New Horizon Educational Institutions, to know their potentials. Based on the requirement and the request of each institution, QASDC is offering varieties of training programs for upskilling all the faculties including the supporting staff. The center ensures that all the members of the institution are getting help and support for strengthening their capabilities to empower the student fraternity.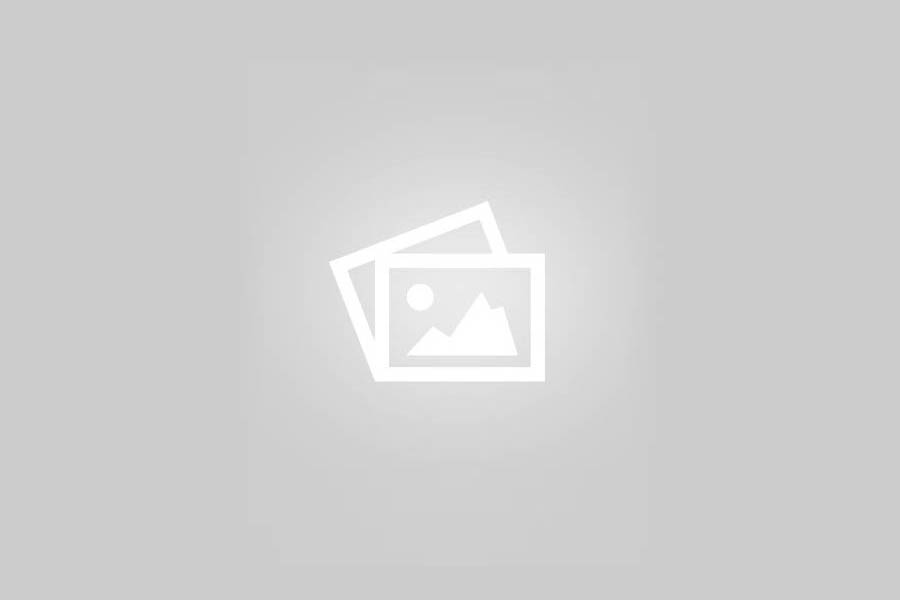 Vision
Excellence and engendering development within an Educational system for individual and institutional qualitative progress.
Mission
Study of academic capacities for preparing each one for qualitative sustenance and progressing towards adaptability of the ever-changing Educational system.
Aims
To stimulate result-oriented development.
To provide clarity for standards of performa.
To provide opportunities for planned self – assessment.
To provide continual assistance for professional progress.
To create a climate for professional improvement in the individual and for the success of the institution.
To create competitive global social environment for the progress of all.
Objectives
To assess the quality of all the members in the Institutions.
To provide competence in skills and techniques for qualitative transactions
To build the required competent capabilities in each member
To nurture the potentials in each member to invent and innovate.
To identify the specific areas of interest for capacity building.
To Organize Refresher and Orientation program for professional development.
Values
Integrity : the quality of being honest and having strong moral principles while assessing and working towards excellence.
Confidentiality: protecting the information of the professionals and eventually helping them to progress.
Excellence:by identifying the potentials we try to facilitate each individual towards perfection and thereby surpassing ordinary standards.
The success of any institution lies in its commitment to provide opportunities for self-assessment and its analysis of strengths and weaknesses.
A critical assessment and analysis of the mechanisms and processes related to the functioning of the institution, has to strengthen the capabilities of its members.
This should highlight quality of all and take each one gradually towards self-improvement.
NHQASDC has been established with the main aim and goal of increasing the effectiveness of each member in particular and the institution as a whole. The center has focused on developing assessment tools for all the teaching and non-teaching members of New Horizon Educational Institutions, to know and understand their potential and to organize various kinds of relevant skill development programs.
The center ensures that all the members of New Horizon College of Engineering are provided help and support for strengthening their capabilities to empower the student fraternity at all levels in each department and in various fields.
In specific to New Horizon College of Engineering, the center has devised a variety of assessment tools and training programs in the form of faculty and management development programs, which focus on the overall development of the faculty members of various departments. We invite eminent and seasoned professionals to conduct these programs based on the requirement of each department.
I am Sai Shankar. I got job placement at Wipro technologies. I got great technical knowledge from faculties. And I am very satisfied with the support & guidance which is provided by faculties of NHCE. I also want to thank to NHCE placement department. Thanks to NHCE placement department for the opportunity.
Sai Shankar
CSE - 2018

I'm grateful & indebted forever to my CSE department faculties, Training and Placement cell in NHCE who steered me in each and every step and finally helped me to secure a dream career in the awesome Big Data Science field with the top rated MuSigma business solutions company, as "Decision Scientist (trainee)" with Rs. 21 Lakhs package. I also thank my friends & class mates in NHCE for giving such a wonderful, fun filled & lifetime learning experience. NHCE is an warm and loving extended family to all the students under our caring Honorable Chairman, special thanks to sir.
Anusha V
CSE - 2019

I am pursuing my Computer science engineering. I am very happy and blessed to be a student of New horizon college of engineering. I feel really lucky to have my placement interview done in France through Skype, where i had gone as an exchange student through our college . New horizon has given me great opportunity and has been very supportive in making me a better person.
M Spandana
CSE - 2019

I am Vinay khande. I got placed at Allstate solutions. I got great technical knowledge from faculties. And I am completely satisfied with the support & guidance provided by our placement department. I also want to thank our trainers, especially Ridhima Ma'am and Anis sir, who were always supportive. Thanks to the placement department of NHCE for providing me this wonderful opportunity.
Vinay Khande
CSE - 2018

NHCE is a well established and renowned institution which scales other engineering colleges in Bangalore and Karnataka as a whole. The computer science department provides a wide arena of the field. The department has wonderful faculty and well equipped labs. The relationship between the faculties and the student is very cordial which gave me an opportunity to excel in my curriculum. Along with the help of placement department, I could train myself with confidence to achieve an opportunity to get selected in a well renowned company in India.
Pravalikka S
CSE - 2018

New Horizon college of engineering has good administration, good study facilities which encourage students to build up their career. Computer science and engineering dept of NHCE has good faculty and are highly qualified experts. All seminars, mini projects and VTU curriculums are done under their guidance. Training and placement dept gave us efficient training required for placements, so I was placed in NTT DATA which enhanced my career and it was good opportunity to showcase whatever learnt from the college.
Punith Kamini S
CSE - 2018

NHCE promotes & encourages students on developing their problem solving abilities & focuses not only on technical skills but also with innovative & entrepreneurial skills. CS department, I guess the word is enough to describe the hospitality & effectiveness of the staffs & members who have been a part of the department. Labs are maintained properly, teachers are very friendly, & you will realize there is a separate environment where you feel yourself as a part of family. The motivation I got from my respected teachers & friends really helped me to stay positive towards my life & I think that is more important. Placement department is another part of NHCE that helped me to get placed. The training & helpful environment was really outstanding. I would heartily thank all members of placement department & special thanks to Anis Sir for all support & motivation.
Aman Bhattarai
CSE - 2018